Today's post was supposed to be titled, "Vacation Part 2". And it was supposed to be filled with pictures of the many "firsts" we experienced while on our trip, such as pics of
a bathroom in the middle of the street
,
sitting inside whale bones
and even
feeding a bear
. Alas (who even says that?), you will have to bear with me a few more days before I can thoroughly entertain you with those pics and many more equally as odd/amazing/gorgeous/bizarre ones.
So here's some letters that may help clarify the "situation"...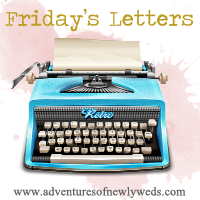 Dear Photobucket,
I'm starting to get the feeling that "

The action that you were trying to perform has failed

" are breakup words because every time I go to see you, this is how you respond. I really thought we had something good so please don't let this be the end of us :/
Dear Acrylic Nails, you make me look like a complete doofus when I try to pick up change, open a snack, try to type or catch a baseball. And to be honest, I'm bored with you and your inability to change colors every 2 days.
Dear bed, I know I've been skimping on our daily appointments but I promise to do overtime tomorrow :)
Dear Tampa Blogger Girls, I'm jealous! I wish I wasn't missing Painting With a Twist tonight but I hope you all have fun (and think about me just a little)!
Dear Hubby,you are my favorite husband! And I'm looking forward to our "date day" on Saturday. Hopefully you have something amazing planned...or chocolate. Either will do just fine :)