By this title, I am not referring to myself in the least bit.
In fact, I don't think there is a single submissive gene in my body.
I am reviewing the newest book by Sophie Morgan,
Diary of a Submissive
, in which she chronicles her crazy-as-heck lifestyle in the world of Dominants and submissives.
As you can guess, she would be the latter.
If you've read the
50 Shades of Grey
trilogy than you definitely have some background for the topic Sophie Morgan (a pseudonym) thoroughly covers throughout this intensely graphic novel. However, 50 Shades is meek compared to Morgan's no-hold-barred tales of humiliation and submission. To be quite honest, I was in a state of complete shock while reading 90% of this book because I couldn't believe 1) someone could receive pleasure and enjoyment from being treated so brutally and 2) I was shocked with the level of detail she exposes to the reader.
With every page Morgan takes you deeper into the cold, dark realm of the D/s relationships she experienced with multiple partners; each one testing her limits farther than the last. Not only does Morgan discuss the relationships at length, she also describes her feelings of shame, anger and pain from being humiliated and how they evolve to feelings of pleasure and excitement.
I could not relate to this book at all and it really isn't something that I would normally choose to read. However, if you liked
50 Shades of Grey
than you will love this memoir!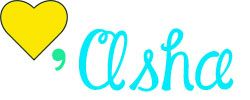 * This is a paid review for BlogHer Book Club but the opinions expressed are entirely my own.