I just finished
writing in
reading the awesome book by Kate and David Marshall,
My Life Map
. If you read my last post you know that I'm trying to spice up my life by living a little less by my calendar and a lot more by the seat of my pants! However, the importance of planning ahead for your bigger "life plan" is undeniably necessary and this completely interactive book makes the process much more do-able.
Kate and David present 3 types of maps depending on the length and types of goals you are trying to attain. The "Subject Map" is for individual aspects of your life, the "Ten-Year Map" (my fave) goes over just that - the next 10 years of your life, and the "Whole Life Map" is from where you are now until pretty much your last dying breath! So is this scary, intimidating, nerve-wrecking? Oh, just a little. But I don't want to end my days in regret and this book helps tremendously in getting to know myself better and to recognize what goals are most important to me. This book, unlike so many others, is such an investment to my life because it can (and will!) be used over and over again as I encounter different stages of life. I definitely recommend it!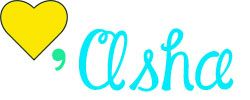 * I was compensated for this post by BlogHer Book Club, however the opinions expressed

ar

e entirely my own.