I feel like it's been forever since I have blogged!
But life has been amazing the last few days and I have so much to share about my first trip to Miami. Stay tuned for that post (and way too many pics for a 3-day vacay) tomorrow :)
So are you ready for Week 7 of "Simply Positive Tuesdays" with Erica and I? Well...ready or not here it comes!
Also,
please
enter to win a Hard Rock Casino t-shirt or waterbottle in my giveaway
below. If you missed out last time this could be your chance to win :) Oh, and if you see the post below this one with a giveaway and 0 entries it's because I completely forgot to post until my giveaway time was over so this is my re-do. Procrastinator much?? haha!
Being Positive is all about seeing the glass half full while others see it half empty. Life is full of challenges and obstacles and we usually face them with a frown on our faces. However, to change that we must start being th

e

optimistic person

who

sees problems differently than others.
A few of the things that have kept me uplifted this week were:
My BFF Isabel had the cutest baby boy ever! Can you guess who has baby fever?
We went to Miami!!! OMG it was all that I could have imagined and more. I can't believe it took me so long to go! Stay tuned tomorrow for my 3-day adventure there. It involves South Beach, kites, a parking garage and lemurs. What?!
I have kept up with the couponing and am starting to think it will be a way of life from now on :)
I have found so many great blog friends through Instagram! If you are on there find me and of course I will follow back! @AshaReyes
Here is a quote I love: "I have no special talents. I am only passionately curious." - Albert Einstein. Talk about modesty haha!
So now it's your turn to share what is keeping you positive this week and enter the giveaway (ends 2/25)!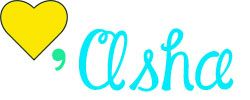 a Rafflecopter giveaway