It's finally Tuesday, and the first day of the "Simply Positive Tuesdays" link-up! Hope you all are ready to get uplifted by hearing only about the good things this week. And also feel free to grab the button and link-up a few of your own positive experiences!
Positivity:

pos·i·tiv·i·ty
the state or character of being
positive
: a positivity that accepts the world as it is.
Being Positive is all about seeing the glass half full while others see it half empty. Life is full of challenges and obstacles and we usually face them with a frown on our faces. However, to change that we must start being that enthusiastic person that sees the problems differently than others

.
So what are you positive about? Grab the button above and Link up with us and share things that are positive. This can be just about anything. Be sure and come back and visit others!
This week in positivity…
I noticed that mine are pretty much all about financ

es. Sorry!
I

t's a new year, and that means a new start!

I created a new Facebook page for the blog (you can like it on the left) and plan on posting short weekly tips on deals and ways to save money

!

I'm planning my hubby's 25th b-day party and

have been sorting through all of his childhood photos...he was such a cutie pie :)

A bad economy means we get to find even more creative ways to save money.

Ha!

I started the 52-week "backwards" money

-saving challenge and encourage you to do the same. Just follow the chart below:
I love this quote: "

You can make positive deposits in your own economy every day by reading and listening to powerful, positive, life-changing content and by associating with encouraging and hope-building people." - Zig Ziglar
Now it's your turn to link-up and share some positivity! :)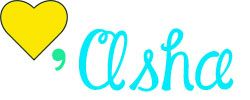 <