I am a procrastinator.
There, I said it.
Self-control and I have never been friends (i.e. the main reason why I could stand to lose 20 pounds) but I'm ready to give it a chance. Especially after being completely inspired by Kelly McGonial's book,
The Willpower Instinct.
I received this book just in time to finish reading it as the New Year began and absolutely loved it! But not gonna lie, I was a
little
skeptical when I saw a section titled, "Gain Willpower in Your Sleep".
In all truth, she did have a point with that though. She wrote, "being mildly but chronically sleep deprived [6 hours or less of sleep every night; description of me] makes you more susceptible to stress, cravings, and temptation. It also makes it more difficult to control your emotions, focus your attention, or find the energy to tackle the big "I will" power challenges." (p.45)
She has many other equally-as-amazing sections in her book that you just can't help but enjoy, with titles such as,
"If you eat this cookie, the terrorists win"
and
"God wants you to lose weight"
. Ha! But surprisingly both those statements have provided remarkable results!
While reading I can't tell you how many times I thought "duh!", "I knew this...but never really thought about it", and "It's not impossible after all".
I completely recommend this book not only for the content, but for the presentation of it all. It's witty and very effective. I'm ready to tape the words "Willpower" to my treadmill right now (inside joke between the book and I) and get to know self-control a whole lot better!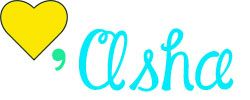 I am being

compensated

for this post. However, the opinions are entirel

y my own.